Established in 1985, Consolidated is one of the most sought after mechanical contractors in multi-craft industrial maintenance. We specialize in delivering creative solutions and service excellence to Petrochemical, Liquid Petroleum Gas and Power Utilities, Chemical Companies, Pipeline and Steel Industries, Food Services and Bulk Storage Facilities
With strategically placed regional offices throughout the United States, Consolidated is equipped to handle projects of all sizes and complexities with turnkey efficiencies. Our primary focus is on maintaining regulatory safety standards with on-time delivery—WITHIN BUDGET!
From aboveground storage tank inspection, repair and new construction to process piping, heat exchangers and pressure vessels, Consolidated sets the industry benchmark for quality and reliability.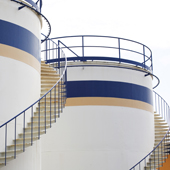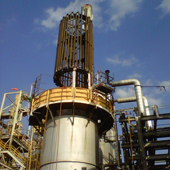 MARCH 2012
Consolidated Fabricat...
Energy Interview with Business Reviews USA
Read More
OCTOBER 2013
Colonial Pipeline ...
Per President, Timothy C. Felt … "It gives me great pleasure to inform you that Consolidated has...
Read More
2016
2016 NISTM 18th Annual...
At no cost, each day you will have access to numerous exhibitors...
Read More